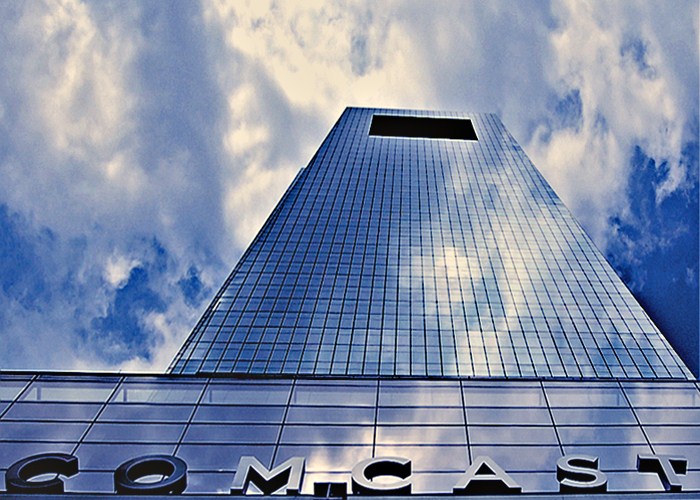 Project: Comcast Center
Location: Philadelphia, PA
Client: Foster and Partners Kendall/Heaton Associates.
Specifications: 58-Floors
Project Overview:
Comcast Center is a skyscraper in Center City, Philadelphia, Pennsylvania, United States. The 58-story, 297-meter (974 ft) tower is the tallest building in Philadelphia and the state of Pennsylvania, as well as the twenty-second tallest building in the United States. Originally called One Pennsylvania Plaza when the building was first announced in 2001, the Comcast Center went through two redesigns before construction began in 2005. Comcast Center was designed by Robert A.M. Stern Architects for Liberty Property Trust.
At the beginning of 2005, the final redesign and its new name—the Comcast Center—was unveiled. The building is named after its lead tenant, cable company Comcast, which makes the skyscraper its corporate headquarters. Leasing 1,094,212 square feet (101,656 m2), Comcast takes up 89 percent of the building. The building features retail and restaurant space and a connection to the nearby Suburban Station. In Comcast Center's lobby is the Comcast Experience, which is a 2,000 square feet (190 m2) high-definition LED screen that has become a tourist attraction. Designed to be environmentally friendly, the skyscraper is the tallest Leadership in Energy and Environmental Design (LEED) certified building in Philadelphia.
Comcast Center – Photo Gallery