Thunderbird School of Global Management – Phoenix, AZ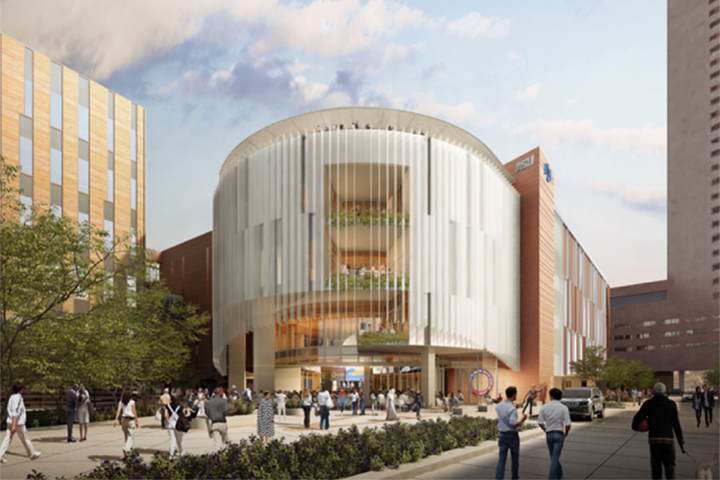 Project: Thunderbird School of Global Management
Location: Downtown Phoenix, AZ – Arizona State University
Design Team: MRY and Jones Studio
Specifications: 124,000 square feet
Project Overview:
"One Global Place" for Technology Enhanced Innovation and Collaboration. The new ASU Thunderbird School of Global Management creates a physical and virtual Hub for Global Leadership.  The project builds on the founding mission of the Thunderbird School to support global understanding and peace through dialogue and collaboration. A gateway identity in downtown Phoenix encourages ASU's leadership in cross-disciplinary research and community engagement with adjacent professional schools, civic institutions, and industry partners.
This 124,000 square foot project balances an array of technology-enhanced research, study, and collaboration spaces.  Programs,  spaces, materials, art, and wayfinding are designed to welcome and represent world cultures.
The technology-enhanced innovation spaces span all scales of collaboration:
the Global Forum is a 24/7 physical and virtual Hub linking students and Centers worldwide.
the Innovation Center provides immersive AR and VR research and learning.
Virtual Reality Suites prepare students for global fieldwork.
the Situation Room allows teams to model real-time global challenges and solutions.
advanced technology supports synchronous and asynchronous collaboration and innovation throughout the building.
In a unique collaboration, Moore Ruble Yudell partnered with the Jones Studio of Phoenix to create a comprehensive design partnership. With our deep experience in world-class professional schools and the Jones Studio's profound understanding of the cultural and climatic environment of the region, this seamless team was able to understand and respond to the unique mission of the new ASU Thunderbird School.
Thunderbird School of Global Management – Photo Gallery