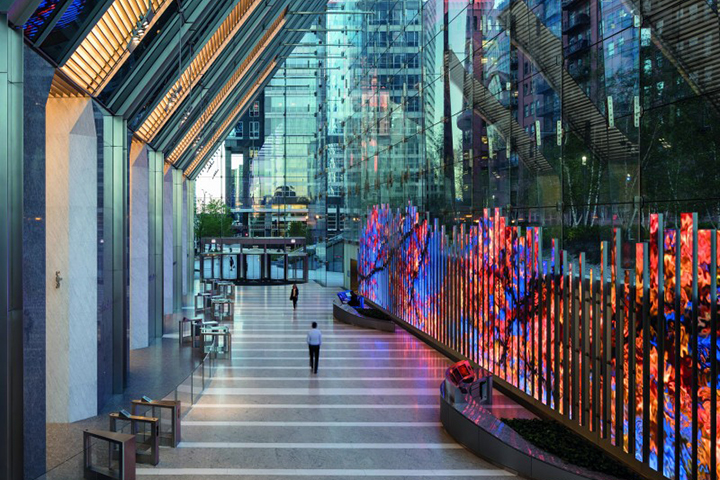 Project: 150 North Riverside
Location: Chicago, IL
Client: Goettsch Partners
Specifications: 51-Floors
Project Overview:
150 North Riverside Plaza is a highrise building in Chicago, Illinois, completed in 2017. The building is 53 stories tall. The building occupies a two-acre site on the west bank of the Chicago River, whose size and location demanded an unusually small base for the building. The building features 1.2 million square feet of leasable office space. Due to its unique superstructure design, it encompasses just 25 percent of the lot.
The west side of the building features a lobby with a glass wall that is nearly 100 feet tall at its peak. The architect's intention is to connect the interior and exterior visually.
One signature aspect of 150 North Riverside building is the way the office floors cantilever out from the central core. The building is constructed with a smaller base for a height of 8 stories (104ft), but the building cantilevers out to the full size of the office floor space.
150 North Riverside – Photo Gallery