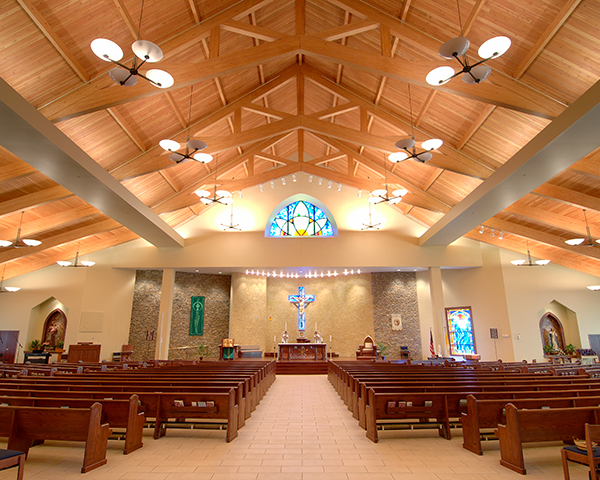 Project: St. Isidore
Location: Milford Township, PA
Client: W2A
Specifications: 47 Acre Site
Project Overview:
W2A performed a Master Plan and Preliminary Design for the Church of St. Isidore for a new 47-acre site in Milford Township, just outside Quakertown.
The Master Plan accommodates a new Church / Parish Center, a new K-8 school, playing fields, internal roads, and parking for 600 cars. The plan was developed to provide maximum visibility of the Church from the two intersecting roads. An existing farmhouse will be utilized as a rectory and a pond will serve as a symbolic representation of the rite of baptism.
St. Isidore – Photo Gallery