Far Rockaway Public Library – Far Rockaway, NY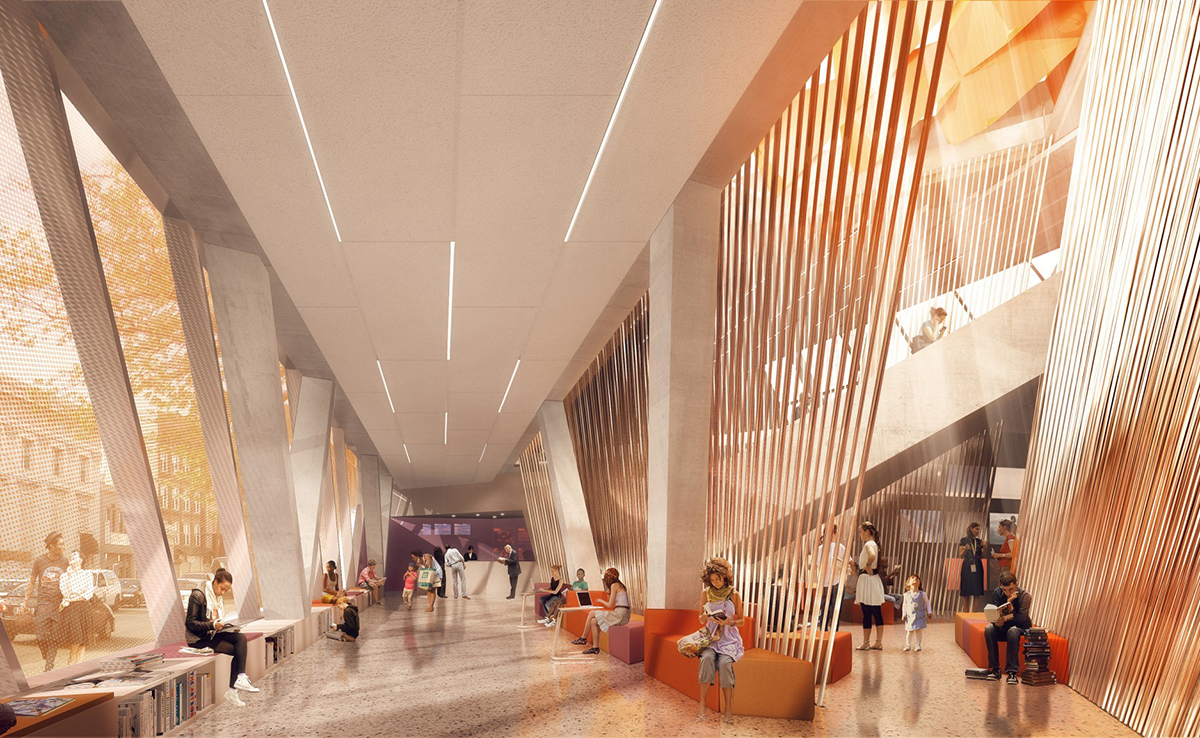 Project: Far Rockaway Public Library
Location: Far Rockaway, NY
Client: Snøhetta, Project Website
Specifications: 18,000 square feet
Project Overview:
The new Far Rockaway Library will replace the existing library building, while also doubling the area of library spaces. It is located at the prominent intersection of Mott and Central Avenues in Far Rockaway, among the more dynamic, ethnically diverse communities in the borough of Queens. While the current library is small, it is heavily used, and its local importance is well-demonstrated in the aftermath of Hurricane Sandy when it was used to provide disaster relief to the community. This new building seeks to increase the services needed by the neighborhood, and it is hoped that along with other revitalization efforts, it will serve as a catalyst for community transformation. The project, currently under construction in New York City, has received the Public Design Commission of the City of New York's recognition for outstanding public projects, the Annual Award for Excellence in Design.
The massing is a simple volume clad in fritted, colored glass, with a gradient of color reminiscent of the sky off the coast of Long Island. The simple form provides a calm contrast to the visual noise of surrounding retail outlets.  The combination of transparency and translucency of the façade provides an awareness of the activity within as well as a degree of privacy for occupants of the library. The primary organizing elements are indicated with simple, clear forms. The entry is announced with a tall transparent glass pyramidal opening at the corner. 
The new building will be twice the size of the original at 18,000-square-feet, the structure will feature a glass curtain wall, a pyramidal entrance, a central atrium and a blue roof designed to detain water, according to Ewa Kern-Jedrychowska, another spokeswoman for the library. Once completed, the LEED-certified building will be two stories, have an ADA-compliant entrance and restrooms, a meeting room, and a quiet room.
EW Howell Construction Group in Manhattan was selected in October to be the general contractor for the $33.6 million renovation project estimated to be completed in mid-2021, according to Queens Library.