ASU Beus Center for Law & Society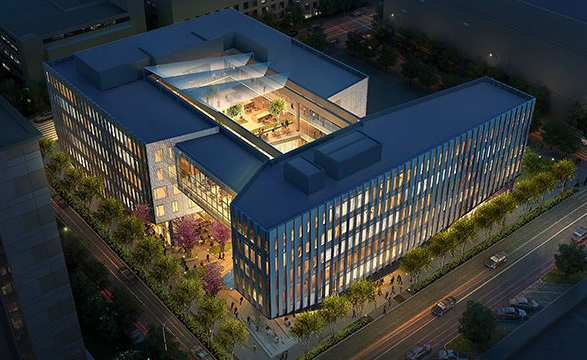 Project: ASU Beus Center for Law & Society
Location: Phoenix, AZ
Client: Ennead Architects and Jones Studio, Inc.
Specifications: 268,000 sq ft ground-up facility.
Project Overview:
The Beus Center for Law and Society at Arizona State University's Downtown Phoenix campus is a 268,000-sq.-ft. ground-up facility, featuring a variety of instructional spaces including lecture halls, classrooms, seminar rooms, a moot courtroom, law library, and undergraduate and graduate student spaces.The building is a six story facility housing the Sandra Day O'Connor College of Law, the ASU Alumni Law Firm, and the law library. It includes a broad range of state-of-the-art classrooms and meeting spaces, the new Follett's downtown bookstore and a restaurant/ café. The ground plane is designed to provide a sense of ownership for the community and emphasize the facility is open to the public.
The Great Hall – a 400 seat multi-use lecture space – opens directly to the exterior via a 50' wide x 25' tall glass door. Nine months of the year this room will take advantage of the great Arizona climate and be an exterior space – a grand public stair, physically reinforcing the university's commitment to a vibrant urban realm and to environmental stewardship.
Energy conservation is an integral part of the design. A locally sourced sandstone shell protects a high performance building envelope. Naturally day lit interiors are supplemented by efficient LED lighting with daylight dimming & occupancy controls. The air conditioning of the building will set a new standard in Arizona as heat recovery, demand controlled ventilation, chilled beams and AirFloor™ systems are utilized.
In collaboration with Ennead Architects. Renderings by Atchain.  In June 2015, there was a topping out ceremony for the $129 million facility.
Green Features
THIS PROJECT IS TARGETING LEED GOLD CERTIFICATION AND FEATURES AN HVAC SYSTEM THAT WILL BE UTILIZING AN ACTIVE-CHILLED BEAM SYSTEM AND AIRFLOOR.
ASU Beus Center for Law & Society – Photo Gallery