TheatreSquared's New Theatre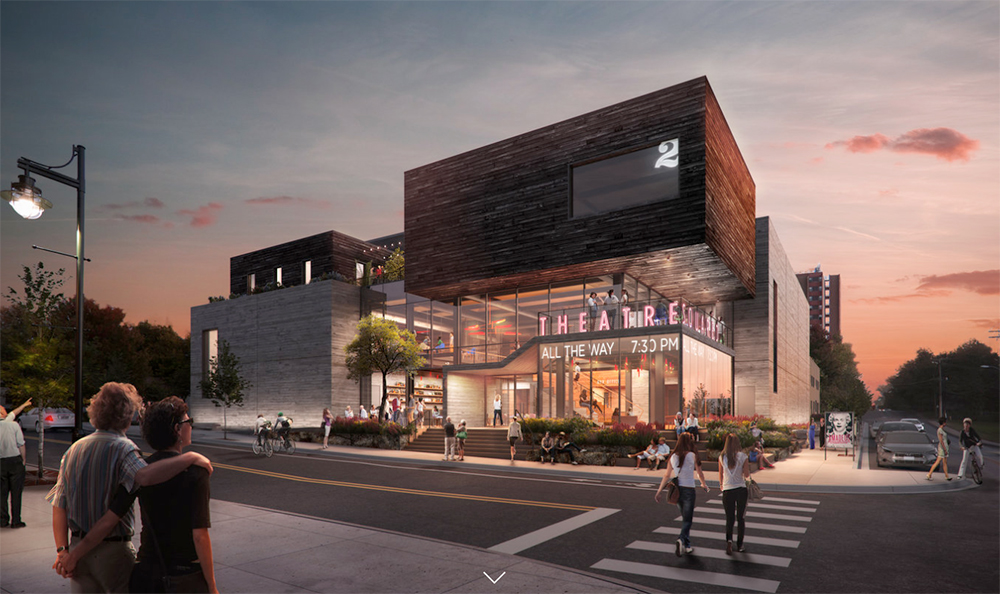 Project: TheatreSquared
Location: Fayetteville, AR
Client: Marvel Architects
Specifications: Theatre Space
Project Overview:
TheatreSquared's locally produced and nationally acclaimed productions reach 45,000 patrons each year. The company is Northwest Arkansas's only year-round professional theatre, offering a unique audience experience in an intimate space at Walton Arts Center's Nadine Baum Studios. In 2011, TheatreSquared was recognized by the American Theatre Wing, founder of the Tony Awards, as one of the nation's ten most promising emerging theatres.
In TheatreSquared's intimate new mainstage, the front row has moved even closer to the stage, while the back seating row is just one row deeper than in T2's current space. Audience members enter at a shared level with the performers. Two rows wrap around the top to create a new circle level with some of the best views in the house. The custom seats are self-rising, creating ample room for patrons to circulate. A third tier of seating can be activated for additional capacity as needed. And the walls of the audience seating section are clad in warm-hued, repurposed wood.
Airfloor™ located in the New Main Theater Space.
TheatreSquared New Performance Space – Photo Gallery